Font Exhibition that is for the Streets
In support of 2011 Beijing design week, converse especially hosted a font exhibition that is "for the street" – off canvas. To coordinate this great event, Converse pushed the exhibition's venue into the city's streets and alleys, to extend the brand's culture into the local's landmarks.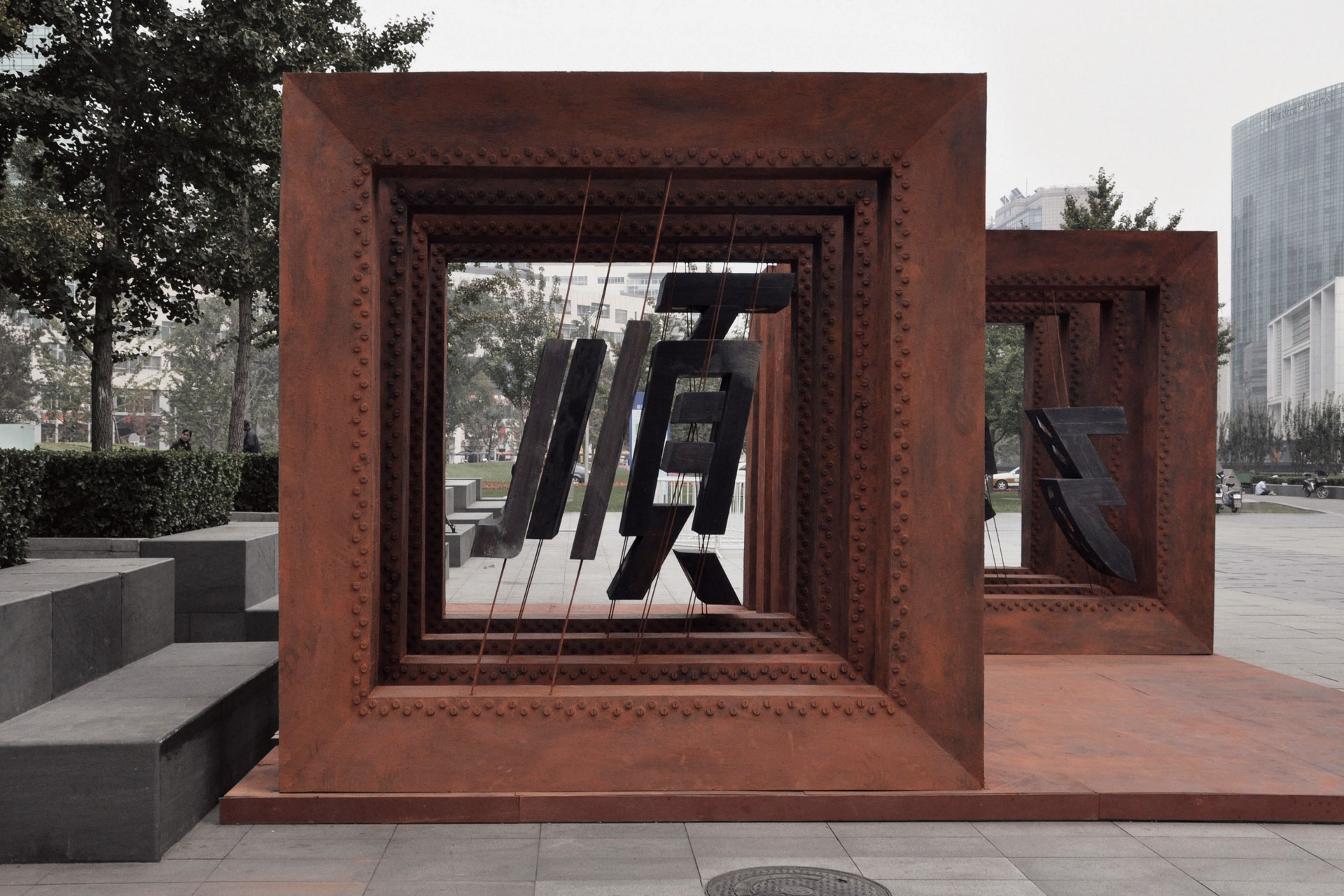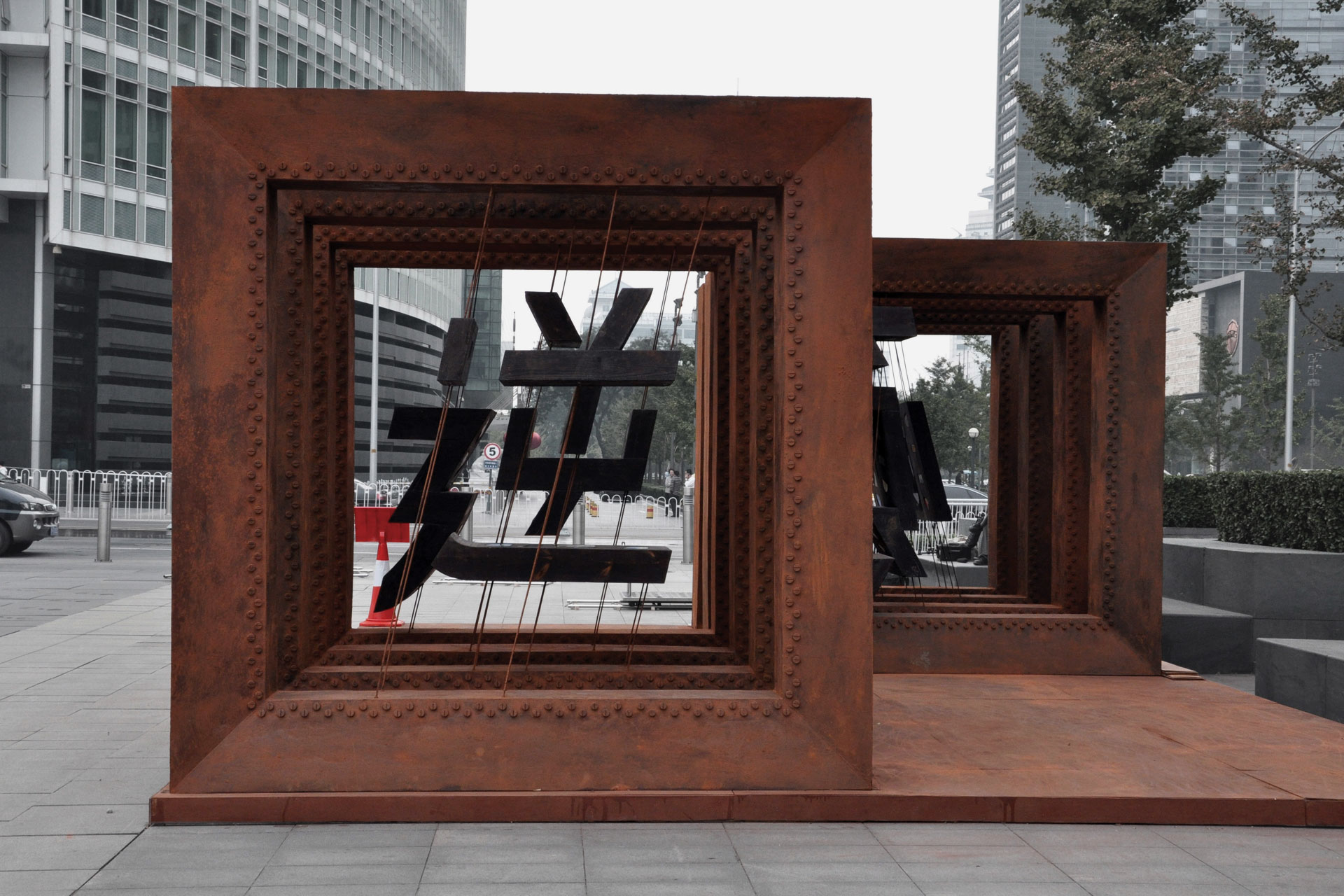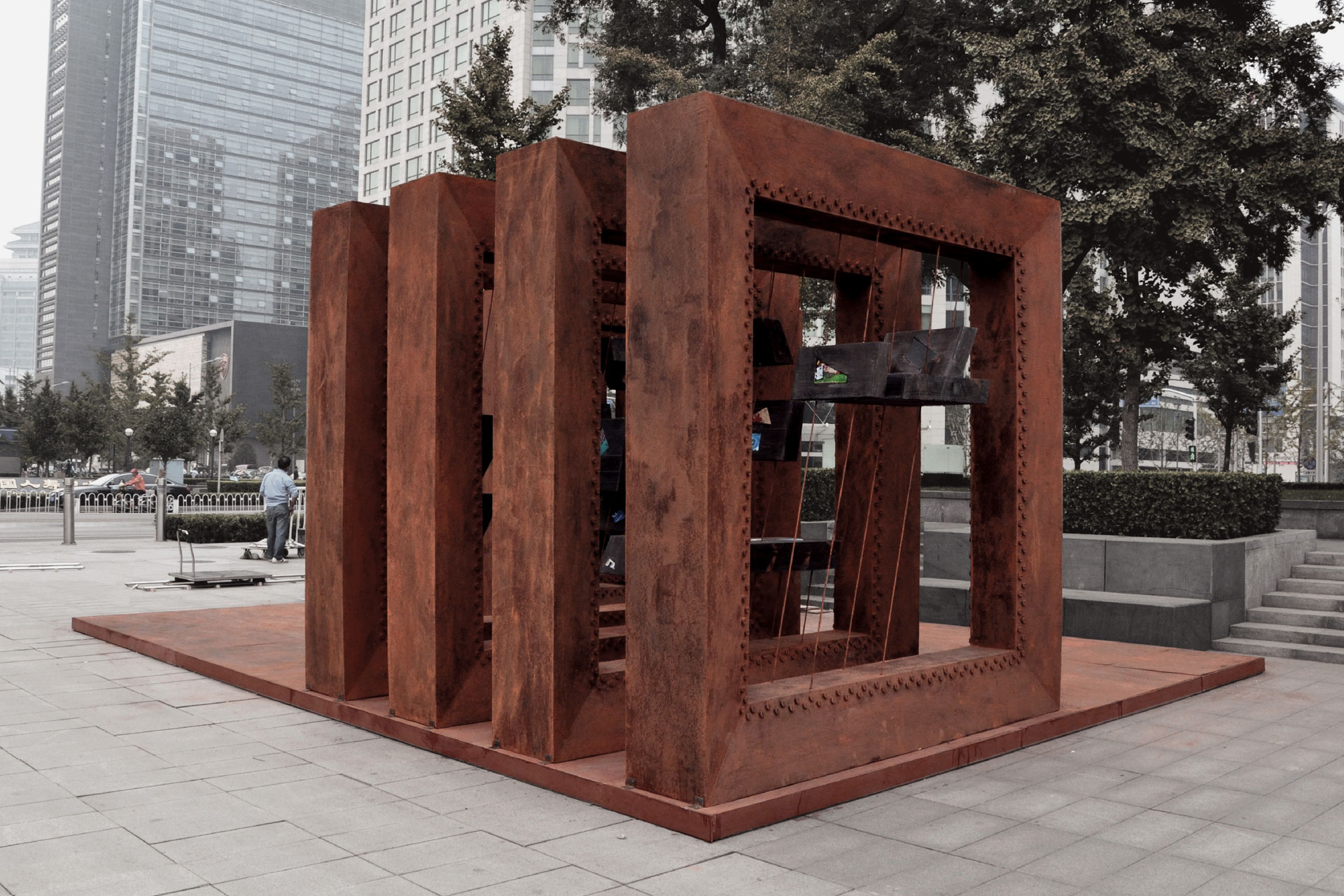 With the brand's century old history, this exhibition emphasized 2 essential elements: words and fonts. As an invited party, we are on the street corner of a financial district, designed a font sculpture with the theme With Against.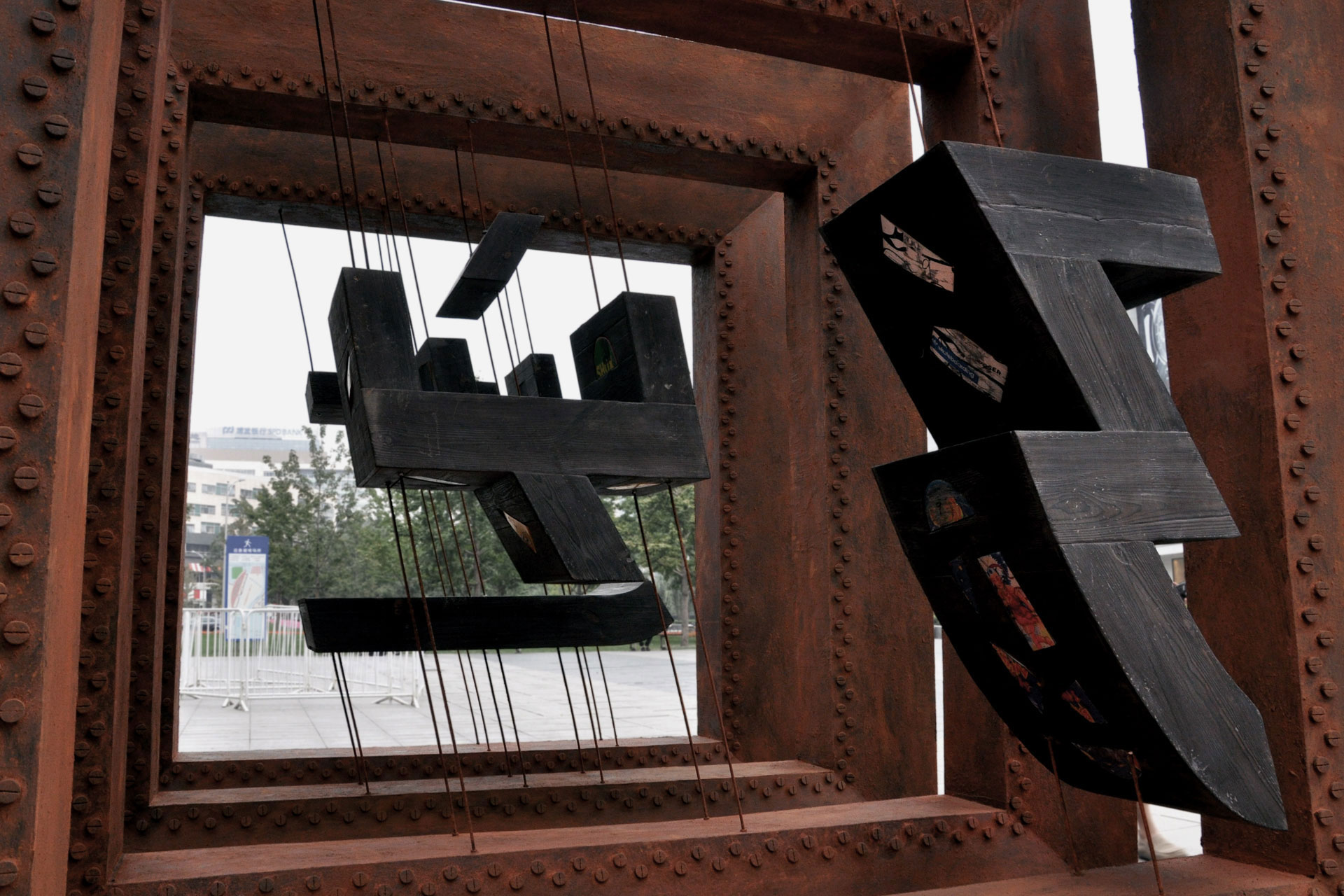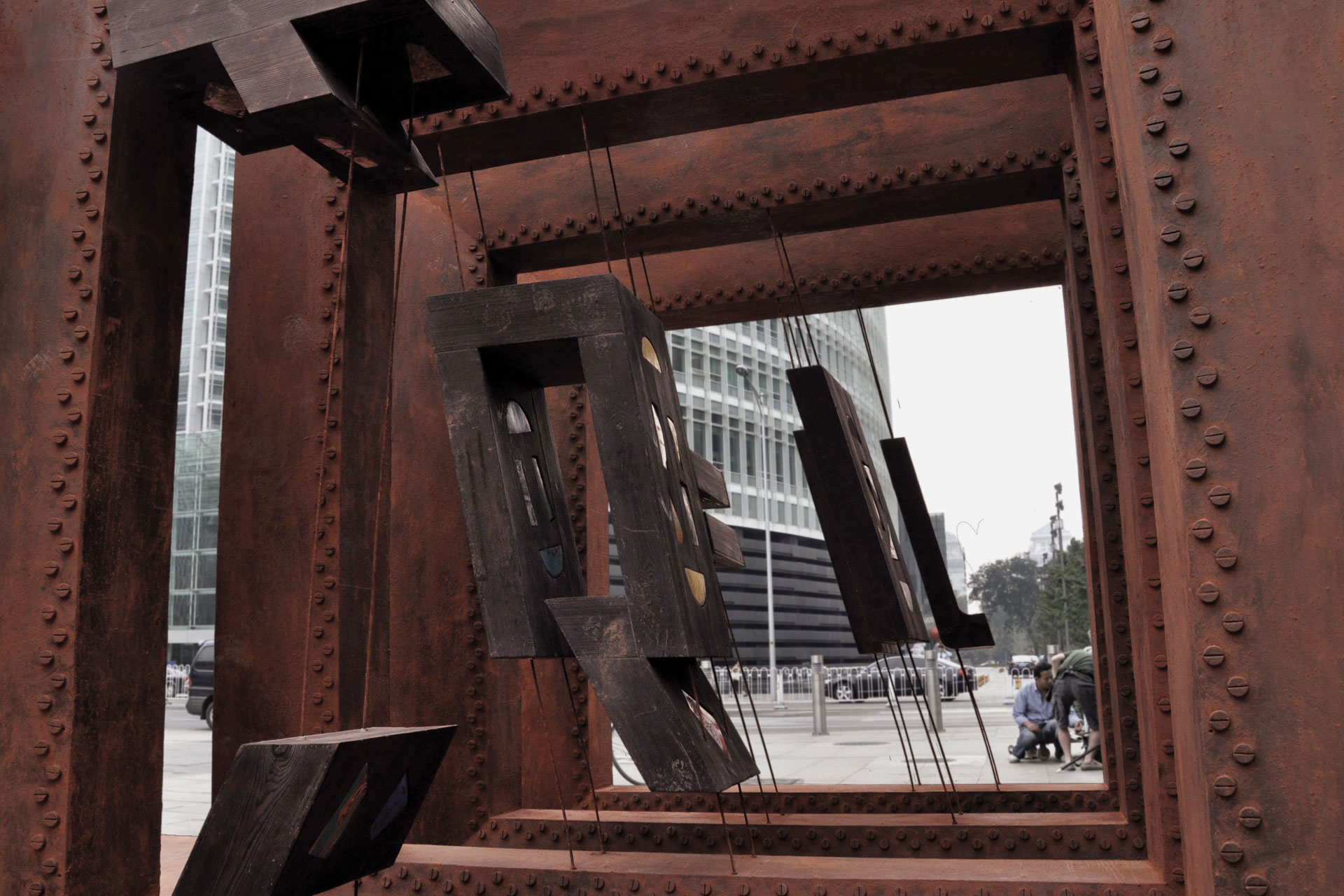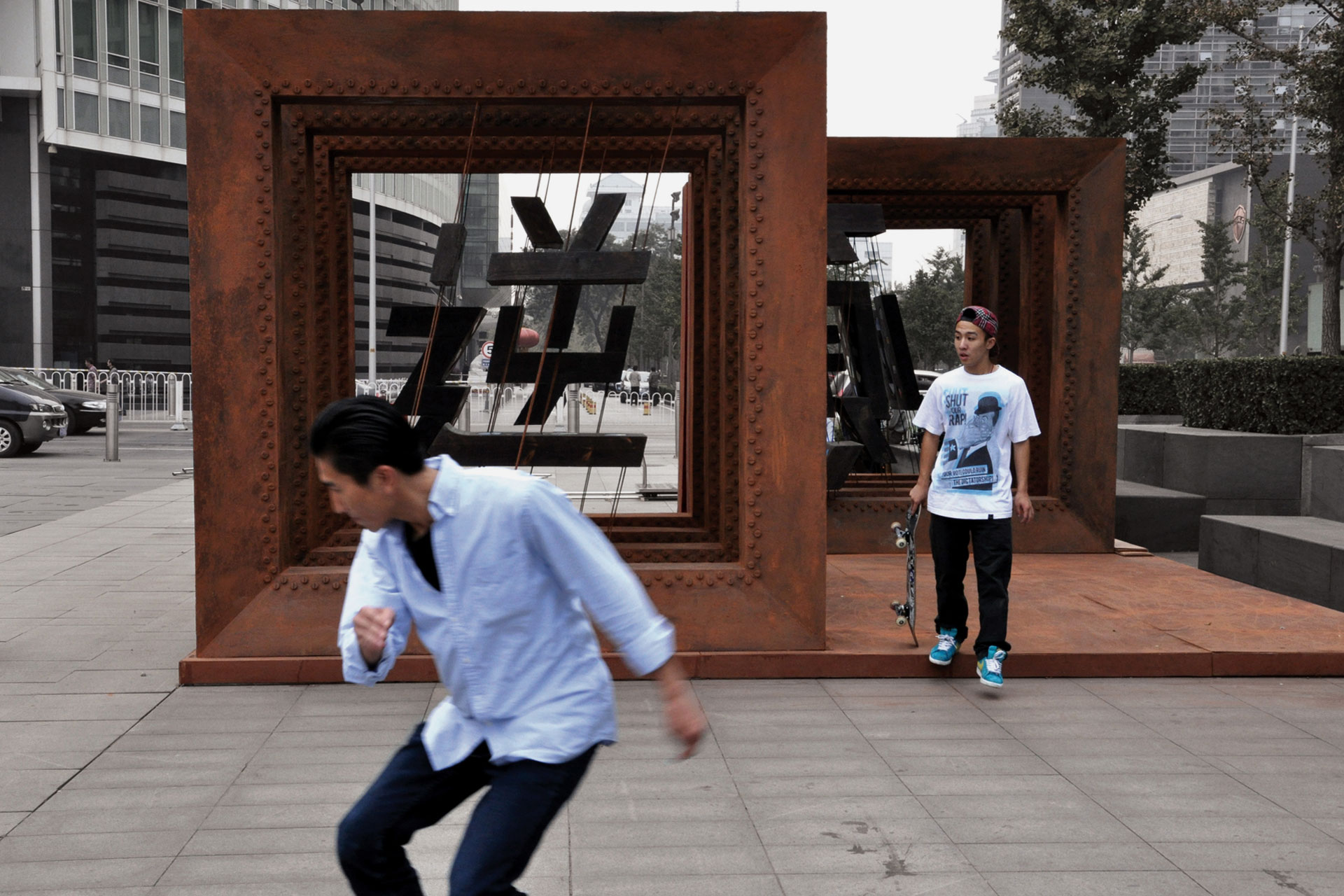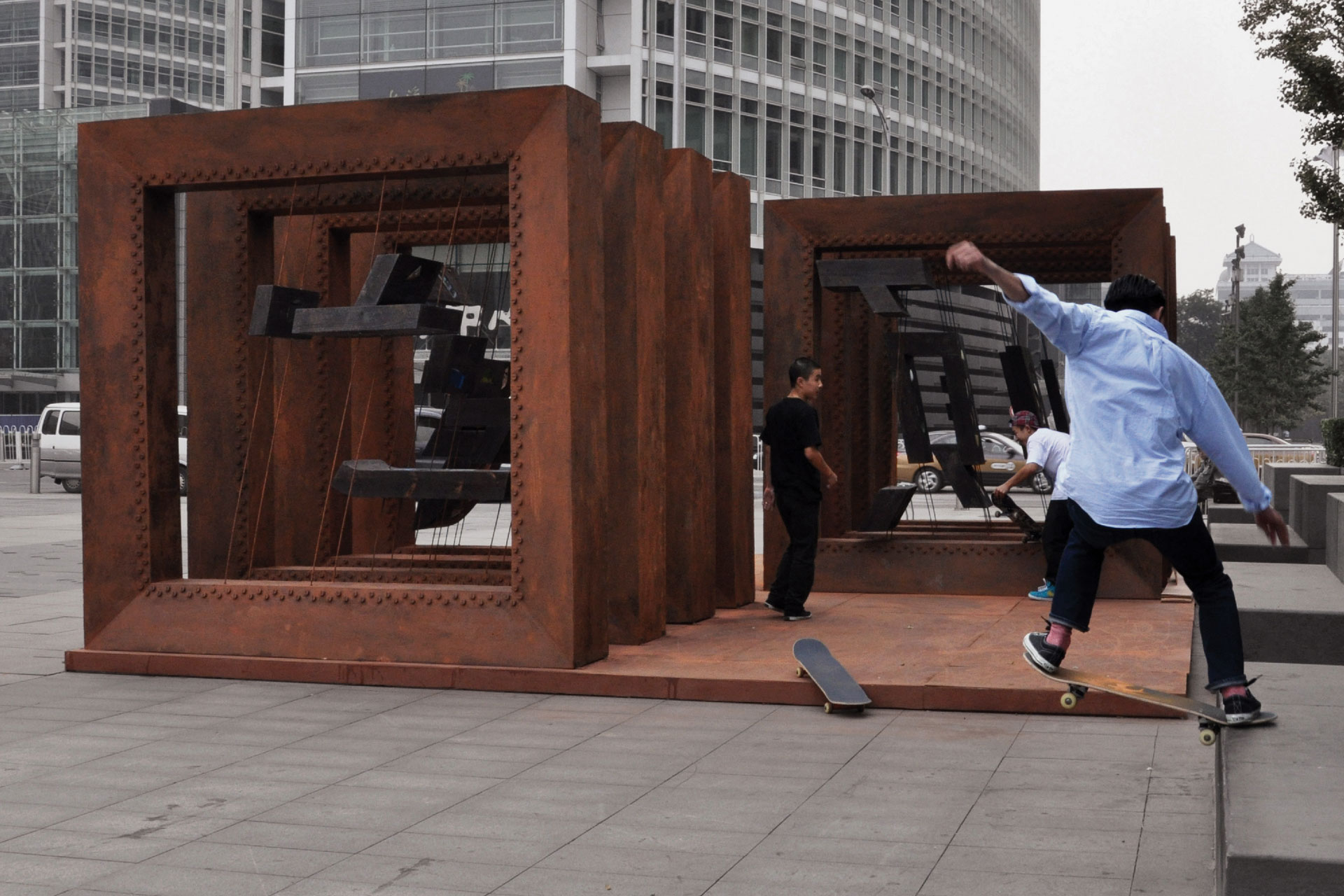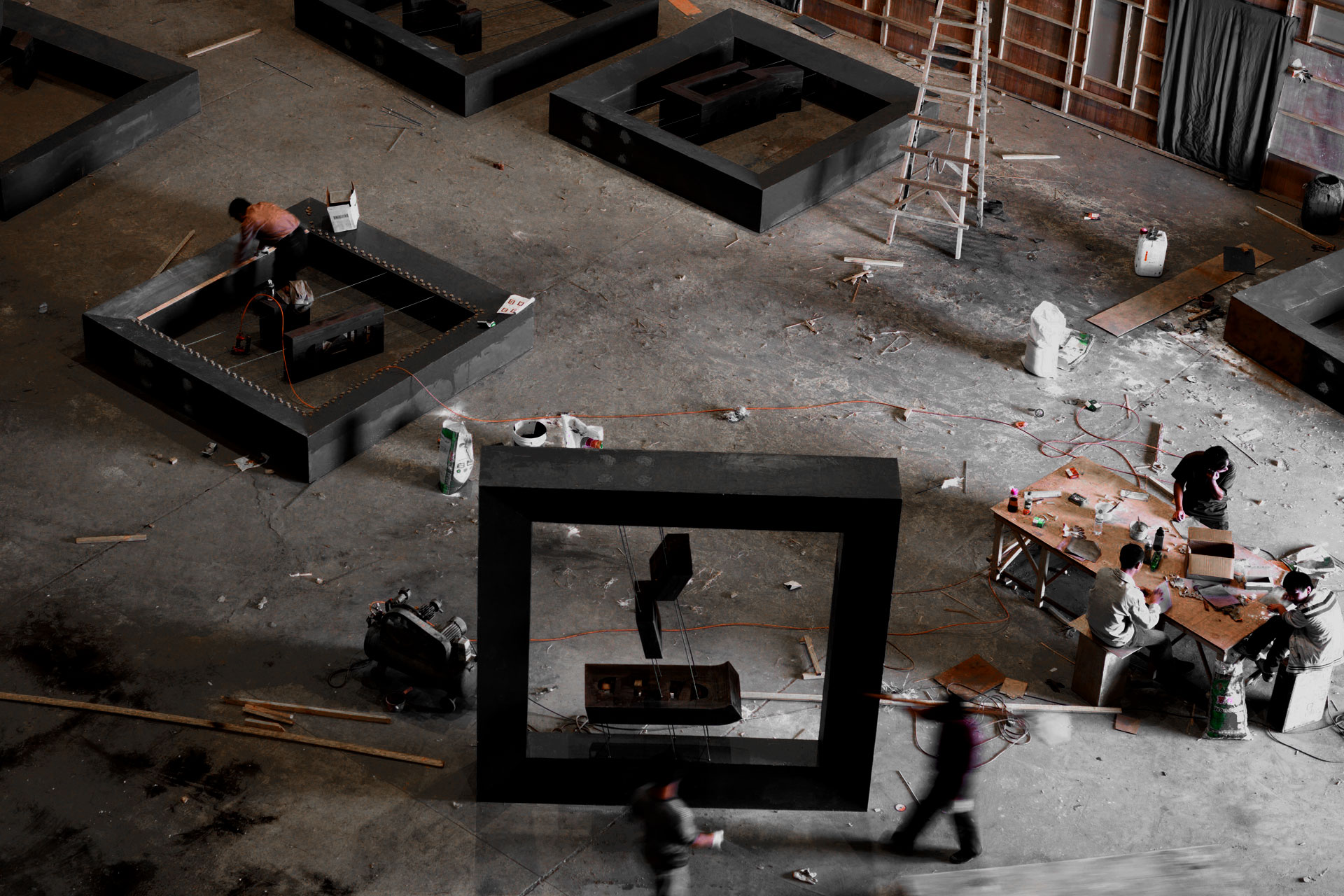 We connects the two seemingly unrelated cultures, skate and finance, in an inventive and experimental way. The sculpture demonstrates the opposite relationship between an anti- establishment individual and the social establishment.