Japan has it All
In 2011, Cathay Pacific special campaign promoted everyone to travel to Japan different destinations in a single trip by using the flexible of open-jaw tickets to make the most of their comprehensive Japan network.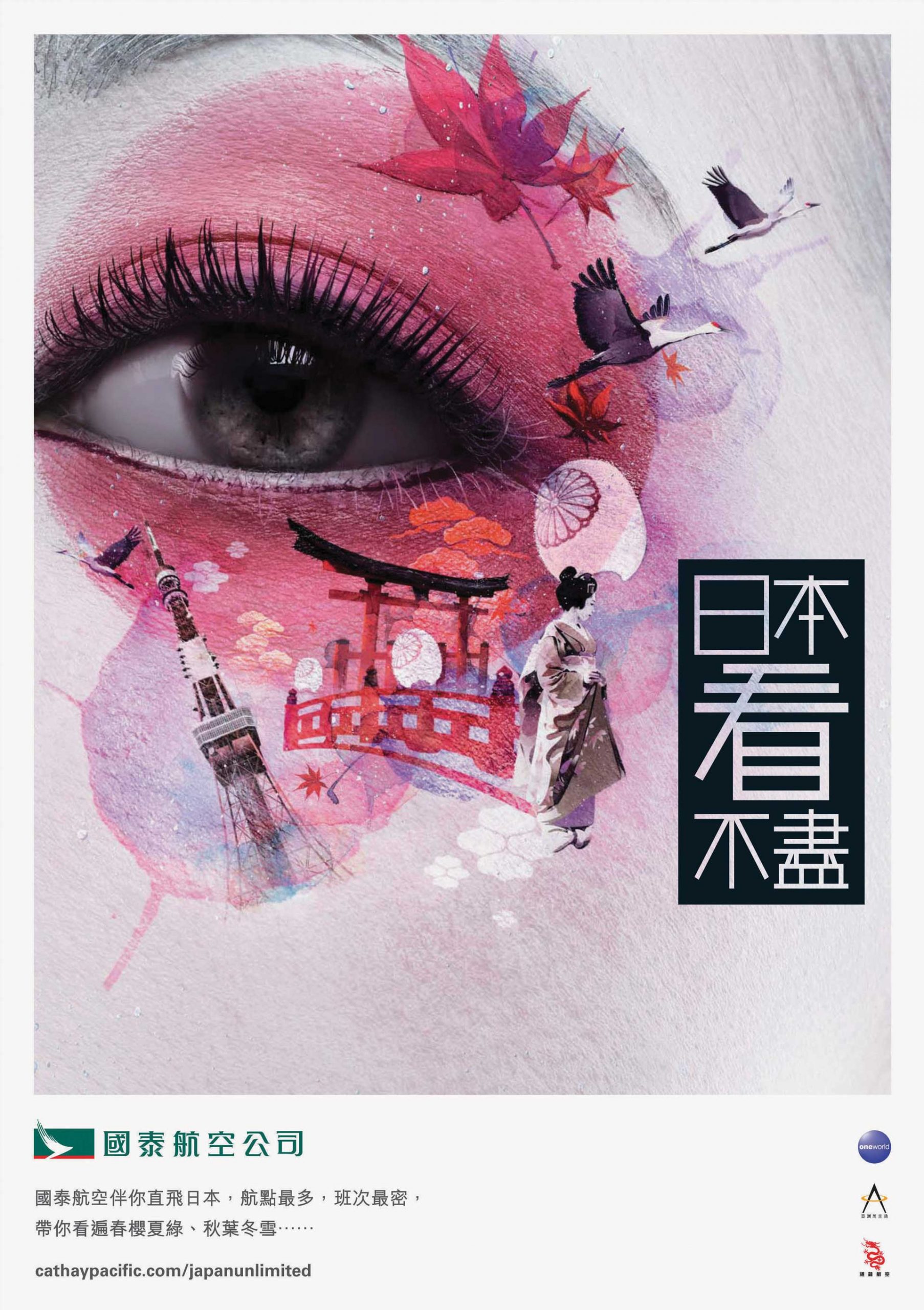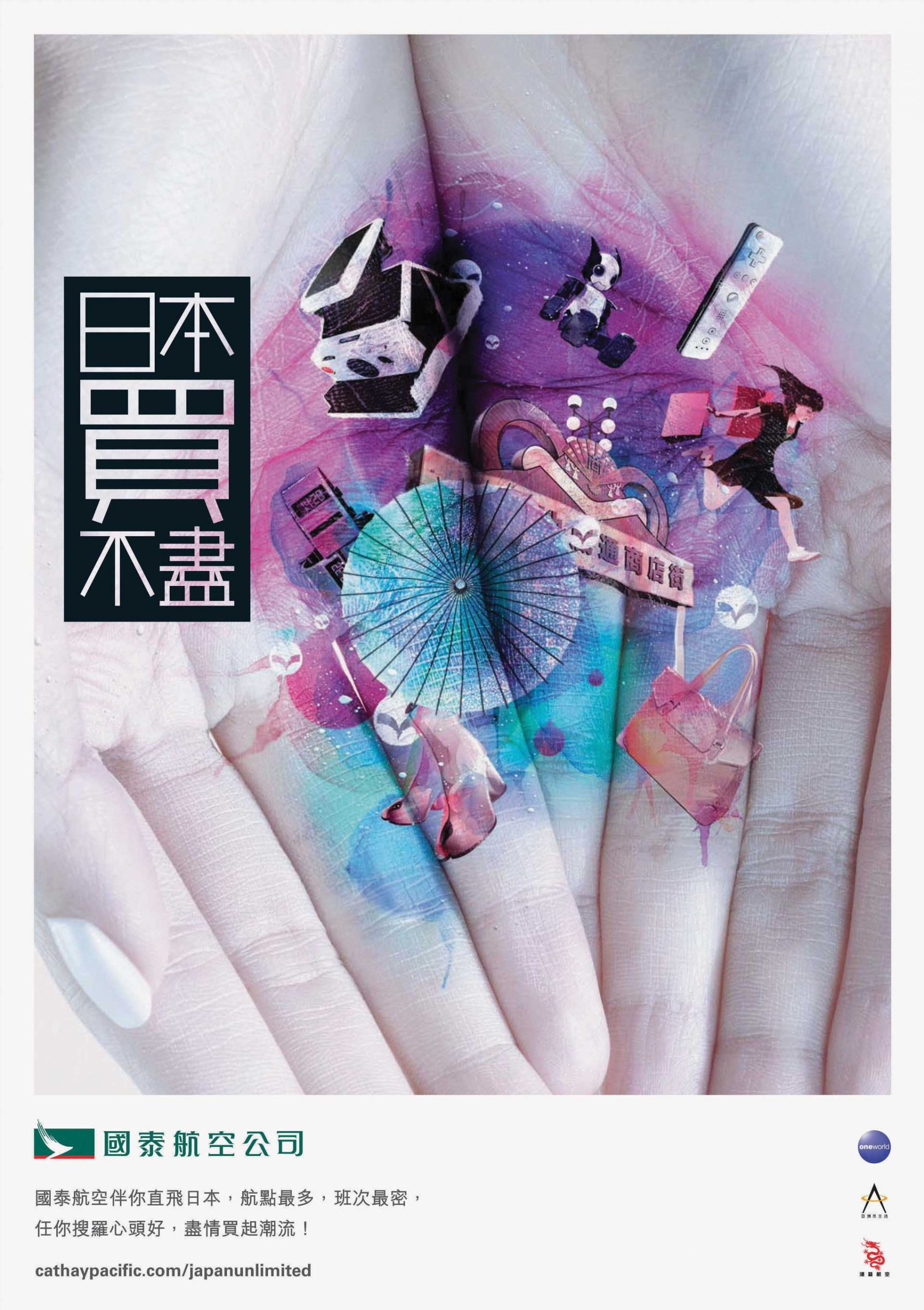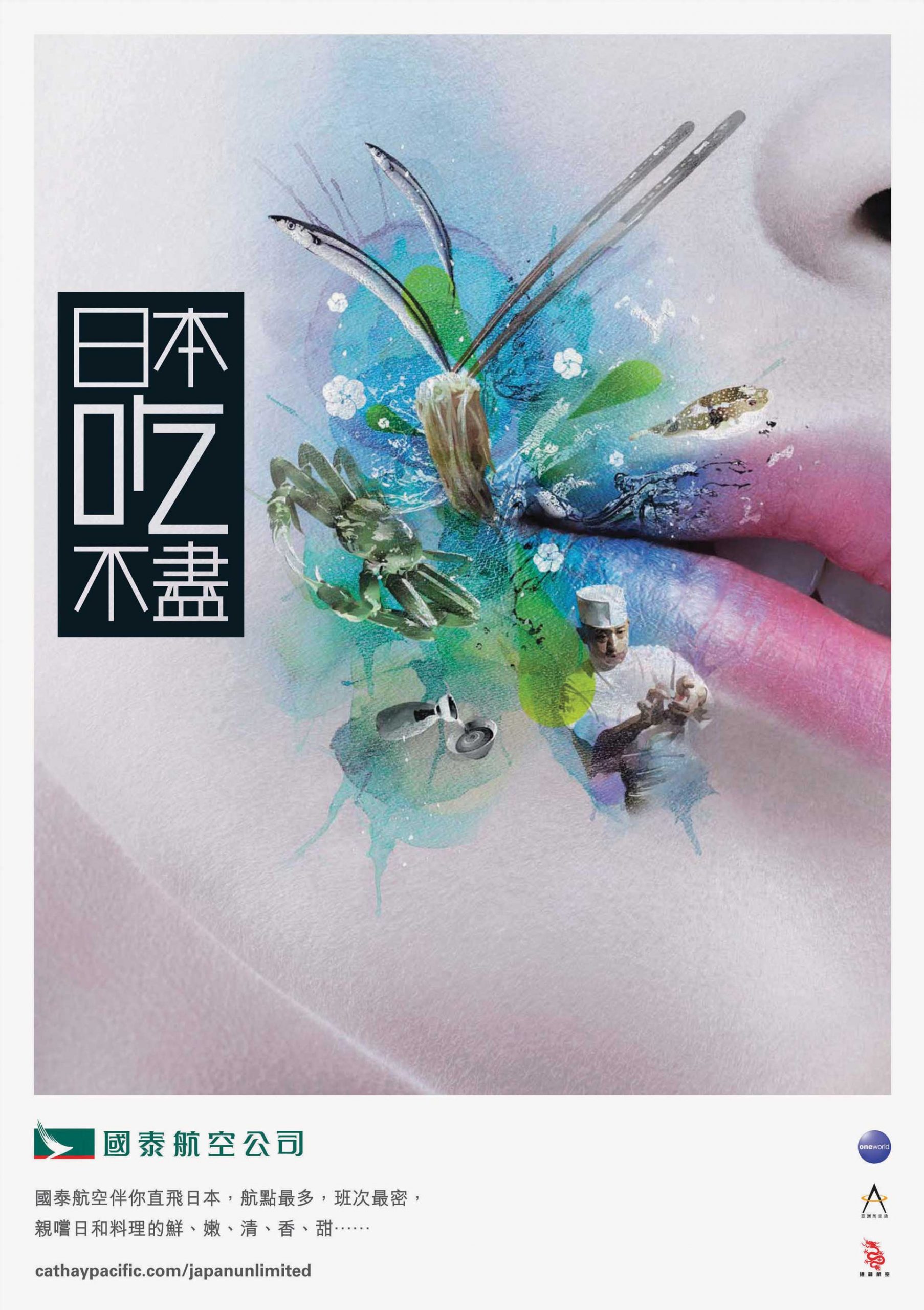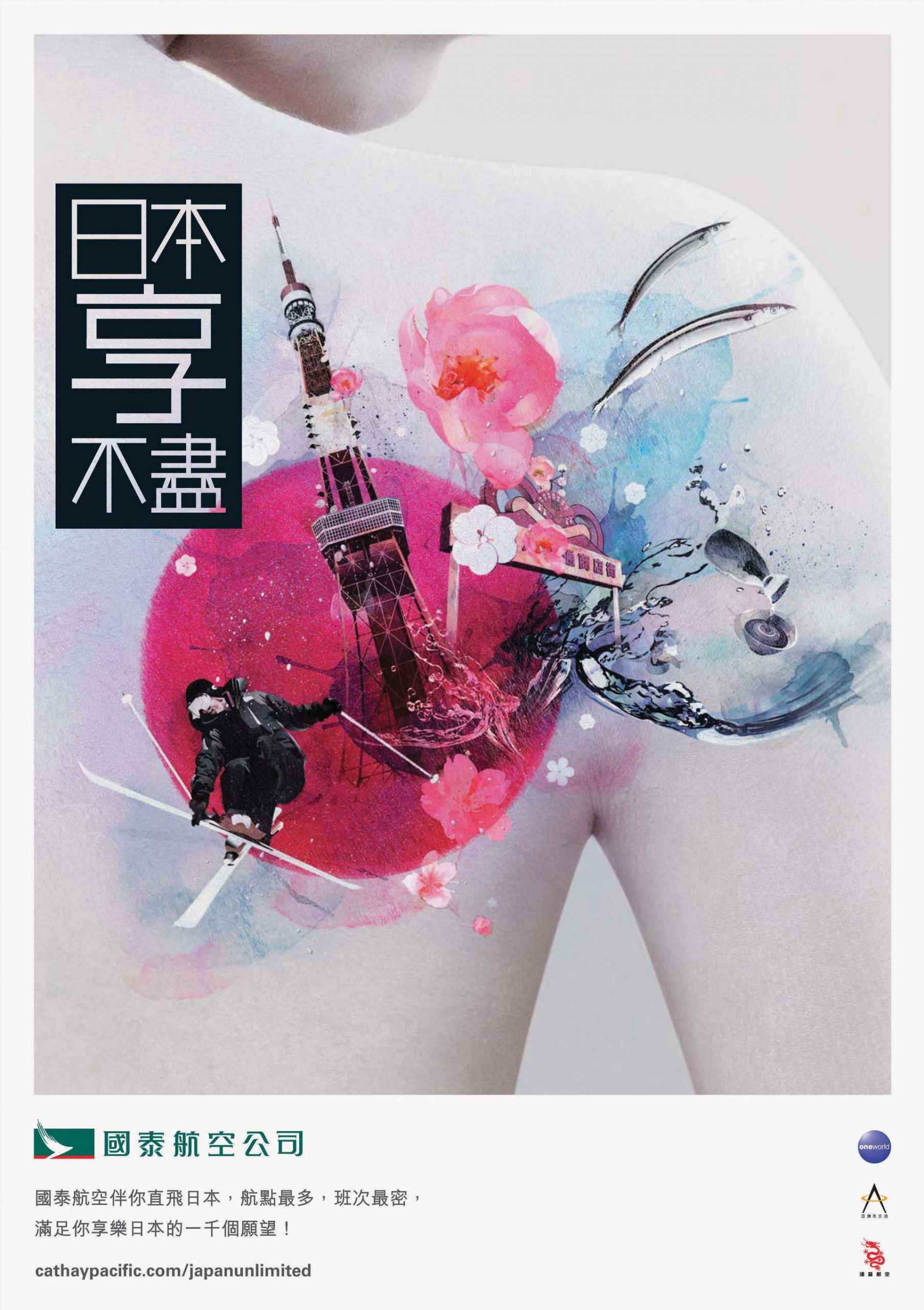 We worked with 4As agency to create key visual for Cathay Pacific advertising campaign for their traveling promotion in Japan. To capture the charisma of the city, our creative visual focus on five categories: Enjoy, Play, See, Eat and Shopping.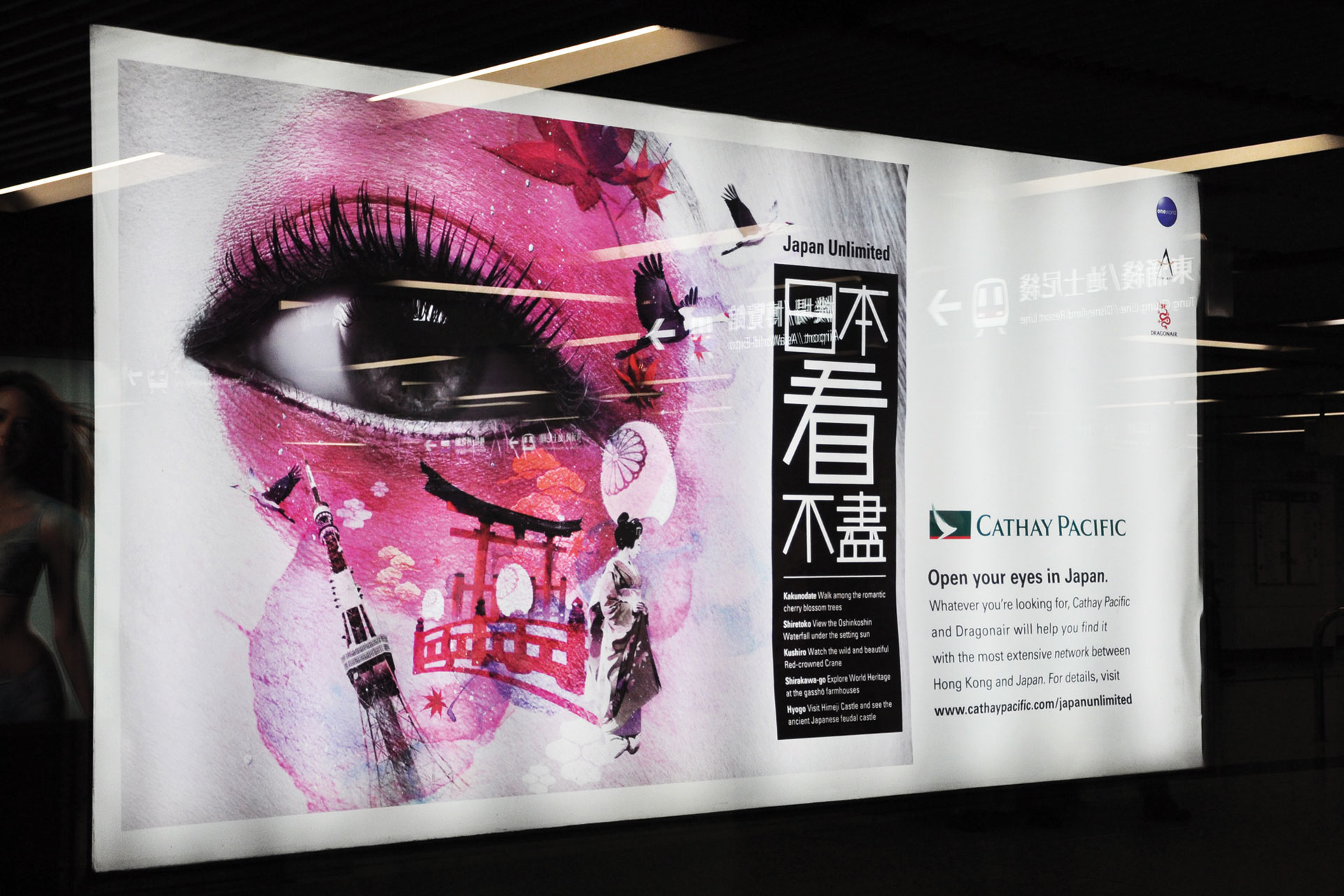 To create a series of digital artworks in "tattoo/make-up" crossover that could be layered over photography. Fusing contemporary and traditional Asian influences, we illustrated five different themes that show no matter what you're looking for; you'll find it in Japan.